Photographers in Monaghan, Family / Lifestyle / Newborn / Pregnancy Photographers In Ireland/Monaghan, Wedding & Documentary Photographers Monaghan, Ireland, Destination Photographers / Event Photographer / Monaghan
Spotkanie plenerowe.  Kilka słów od Karoliny Piórkowskiej:  " Z niesłabnącą energią i naładowanymi bateriami, szykujemy kolejną edycję spotkania plenerowego. Nie będziemy w nim poruszać tematyki fotografii i ustawień. Tam się po prostu będzie działo!!!!! Jeśli chcesz się dowiedzieć "JAK…" lub nabrać energii na kolejny rok w projekcie 365 (i nie tylko), to musisz TU być! Zapraszamy! LICZBA MIEJSC OGRANICZONA! "
Spotkanie plenerowe. Kilka słów od Barbs: " To spotkanie dla kogoś, kto chce przeżyć energiczną wakacyjną fotograficzną przygodę. Jest również dla kogoś kto chce wyjść ze swojej fotograficznej strefy komfortu. To spotkanie to bomba kreatywności i luzu w fotografii. To poznawanie świata i zatrzymywanie go w unikalny sposób. Luźna atmosfera, dawka wiedzy i mnóstwo akcji – zapraszamy!".
Spotkanie Plenerowe  & Krótki Film  & Facebook
Michał Piotrowski
Artysta Fotografik Rzeczpospolitej Polskiej, absolwent fotografii Uniwersytetu Marii Curie Skłodowskiej w Lublinie. Członek Fotoklubu RP, Towarzystwa Przyjaciół Sztuk Pięknych w Nowym Sączu oraz Krynickiego Towarzystwa Fotograficznego. Z fotografią związany od dziecka. Pierwszą wystawę indywidualna zaprezentował w 1986r. Od tej pory prezentował się indywidualnie ponad 60 razy w kraju i za granicą. Do największych jego sukcesów można zaliczyć zloty medal na "68 międzynarodowym salonie fotografii w Japonii".
Jest pasjonatem starych technik fotograficznych i rekonstrukcji historycznych.
Pracuje w różnych technikach, począwszy od fotografii tradycyjnej srebrowej zarówno czarno białej jak i kolorowej, poprzez techniki cyfrowe, oraz technika chromianowo-proszkowa ( monochromatyczna i kolorowana), guma chromianowa ( jedno i wielowarstwowa), gumoil (jedno i wielokolorowy), cyjanotypia ( na papierze, szkle, drewnie, tkaninie, tonowaną i kolorowaną), kalotypia, papier solny, papier albuminowy, technika pigmentowa, technika olejowa, fotografia otworkowa, fotografia wielkoformatowa na różnych materiałach.
Wśród jego prac można znaleźć zdjęcia reportażowe jak i konceptualne. Uczy fotografii, prowadzi liczne warsztaty, pokazy, prelekcje ukazując historię fotografii i samą fotografię jako dokument i sztukę artystyczną.
Jego działalność artystyczna i wychowawcza została doceniona przez Ministra Kultury odznaczeniem "Zasłużony Dla kultury Polskiej" oraz przez Stowarzyszenie Twórców Fotoklub Rzeczypospolitej Polskiej odznaczeniem "Za zasługi dla fotografii polskiej"
Jego pracę można oglądać w prywatnej "Galerii na schodach" w jego domu jak również na stronie internetowej: http://www.fotna.of.pl/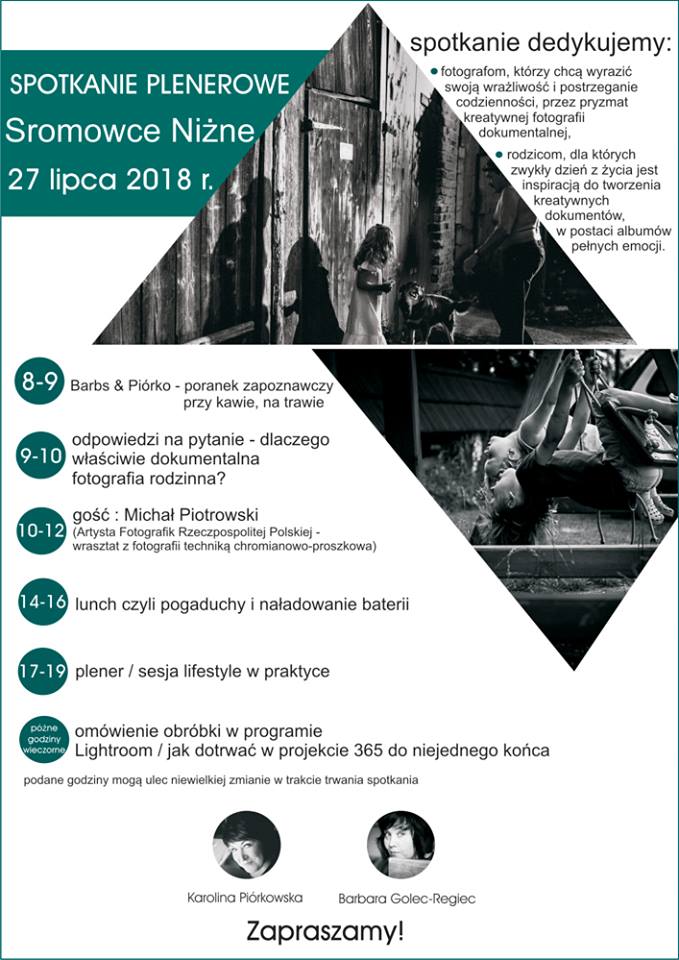 Comments
comments